We are proud to announce that for the Mindie August 2015 Edition, we have accepted 166 films from 30 countries.
We want to thank all the worldwide filmmakers that have been part of Mindie and we would like to congratulate the winners of the August Edition for each category, which will then compete to be screened at the event in 2016.
A big thank you to our Jury that took time to screen, evaluate and select each movie that has been submitted with extreme accuracy.

Laura Gasperini & Valentina Vincenzini,
Festival Directors
The winners for each category:
Since our Jury really enjoyed some movies, we would like to give out 3 special mention this month.
---
BEST FEATURE FILM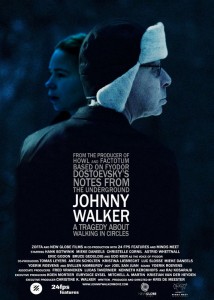 Johnny Walker, Belgium 2015
A washed up Hollywood director is trapped in a remote castle by his own fears until the arrival of a mysterious woman offers him possible salvation. Inspired by Dostoevsky's 'Notes from the Underground', Johnny Walker attempts to answer the burning question: Is living a long life vulgar, immoral or just plain bad manners?
Directors: Kris De Meester
Writers: Kris De Meester
Producers: Christine K Walker, Tomas Leyers, Kris De Meester, Koen Mortier
Key Cast: Hank Botwinik, Mieke Daneels, Eric Godon, Christelle Cornil, Astrid Whettnall, Udo Kier
---
BEST FEATURE DOCUMENTARY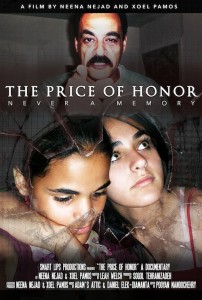 The Price of Honor, USA 2014
THE PRICE OF HONOR is a documentary about the murders of Amina and Sarah Said, teenage sisters from Lewisville, Texas, who were killed in a premeditated 'honor killing' in 2008. The film shows the lives of the sisters and the path to their eventual murders by their own father, Yaser Said, who fled the crime scene and remains on the FBI's Most Wanted List. After the release of the film, FBI has placed Yaser in the FBI 10 MOSt WANTED list.
Directors: Xoel Pamos, Neena Nejad
Writers: Leah Welch
Producers: Sogol Tehranizadeh
Key Cast: Ruth Moreno, Joseph Moreno, Jill Abplanalp, Kresha Hull, Patricia Owens
Editor: Pooyan Manoochehry
---
BEST MEDIUM LENGTH NARRATIVE & DOCS

– under 60 minutes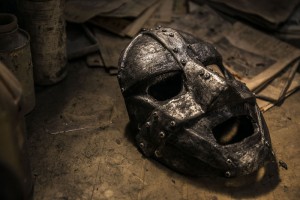 No Mercy, Taiwan 2015
In 689th year of the Red era, the country is ruled by the Red Army which is a ruthless military organization. Jay's parents were slaughtered under coercion, since then he begins to wear an iron mask and take revenge. Jay's passion for revenge is strong and sometimes almost overwhelming and puts his neighbor and savior, Xunhao's family in danger. Jay is facing the dilemma of taking revenge or giving up, what Jay is going to do….
Directors: Hao Ran Huang
Writers: Hao Ran Huang
Producers: YI-JING Lin
Key Cast: Yan Yu Hou
---
BEST SHORT NARRATIVE & DOCS

– under 30 minutes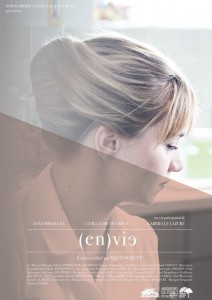 (a)live, France 2014
Nathalie, twenty six years, lives with her mother with whom she maintains conflicting relationships. her everyday life sinks and melancolique is enlighted by her meetings between friends and her passion secrete for her neighbor, Guillaume, who she meets every morning without ever daring to speak to him . Until day when`…
Directors: Maud FORGET
Writers: Maud FORGET, Rachel SUISSA
Producers: Maud FORGET, Sabine PERRAUD, Emmanuel PAMPURI
Key Cast: Anna MIHALCEA, Guillaume DUCREUX, Gabrielle LAZURE, Ines GUIOLLOT, Julie SCHOTSMANS, Marie-Clotilde RAMOS-IBANEZ, Aliocha ITOVICH
---
BEST STUDENT FILM

– under 10 minutes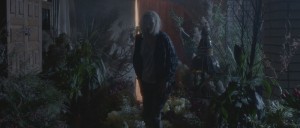 I am in your bed, USA 2015
A photographer who is obsessed with a string of serial murders begins to have recurring dreams about the prime suspect.
Directors: Tsubasa Matsumoto
Writers: Tsubasa Matsumoto
Producers: Max Worrin, Dircelene Torres, Klark Chaudry, Tsubasa Matsumoto
Key Cast: Anne Windsland, Malena Filmus, Dalton Tyler
Director of Photography: Jens Victor
Art Director: Karen Weber
---
BEST SHORT FILM

– under 10 minutes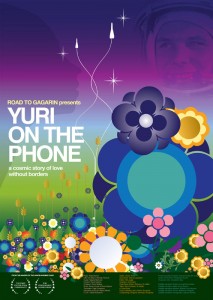 Yuri On The Phone, Netherlands, Serbia 2015
'Yuri on the Phone' is a dry tragic short comedy featuring Serbian film diva Rada Đuričin (1934) as a woman whose passion for Yuri Gagarin (1934-68) is still as strong as when it was first set aflame in 1961.
Directors: Rene Nuijens
Writers: Rene Nuijens, Steve Korver
Producers:Rene Nuijens, Marko Nikolic
Key Cast: Rada Đuričin, Milivoje Pavlović, Tatjana Marković



---
BEST WEB SERIES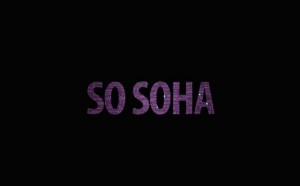 So SOHA, USA 2015
So SOHA is a frothy and fun new web-series from RoundTable Productions about three young women living together in southern South Harlem, New York City's newest up-and-coming (ie. affordable) neighborhood. Gale, an inner-city schoolteacher, is trying to reach her students. Steph, an aspiring musical theater actress, is trying to catch her big break. Jenna, a model/cocktail waitress, is just trying to catch a clue. Over the course of five episodes, these three roommates will navigate the choppy waters of love, career opportunities, and friendship – all while trying to take a bite out of the Big Apple.
Directors: Lauren Terilli
Writers: TJ Clark
Producers: Lauren Terilli, TJ Clark, Katelyn Pearce, Jordan Yanco, Christopher James Raynor
Key Cast: Phoebe Mar Halkowich (GALE), Sara Dobrinich (STEPH), Katelyn Pearce (JENNA)
---
BEST MINI-SHORT

– 1 minute films
The Routine, Canada 2015
A family man wakes up and goes about his morning routine: shaves, cooks breakfast, puts on a business suit and shines his shoes. He is ready for just another workday…
Directors: Roman Gubin
Writers: Roman Gubin, Edward Gubin
Producers: Roman Gubin, Julian Lomega, Edward Gubin
Key Cast: Mike Wolf
Director of Photography: Julian Lomega
Camera Operator: Keenan Lynch
Key Grip: George Lomaga, Sound Design, James M Findlay
Colorist: Andrew De Zen
---
SPECIAL MENTIONS – Medium Length Narrative & Docs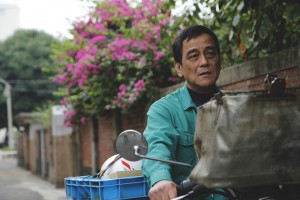 Unforgettable, Taiwan 2015
A-Shiou is a 58-year-old postman. As he can clearly remember the name and address of each household, everyone admires his memory. However, this memory gift also causes him troubles.
Director: Hua-Ling Liao
Producers: Cih-Wen Fang
---
SPECIAL MENTIONS – Short Narrative & Doc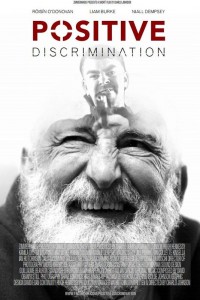 Positive Discrimination, Ireland 2015
A prostitute, a policeman and an old man with three very contrasting paradigms show that initial perceptions can be misleading.
Directors: Charlo Johnson
Writers: Charlo Johnson
Producers: Charlo Johnson, Kamila Dydyna, Hugh Hennessy, Ian Hutchinson
Key Cast: Liam Burke, Roisin O Donovan, Niall Dempsey


---
SPECIAL MENTIONS – Student Film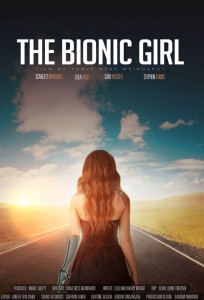 The Bionic Girl, United Kingdom 2015
The film's protagonist is a 17-year-old girl named Charlotte who meets with a tragic car accident, and wakes up in the hospital to realize that her arm and leg have been replaced by bionic prosthetics. It is essentially about how she deals with the challenges of having the new body parts and how her peers' attitudes are changing towards her.
Directors: Tonje Ness Meinhardt
Writers: Callum Oakaby Wright
Producers: Nikhil Shetty
Key Cast: Scarlett Marshall, Leila Reid, Carl Russell, Stephen Atkins


---
MINDIE'S JURY
Each month, a selection of industry professionals will screen and judge the films and determine which ones will be the monthly winners.
See the list of Mindie's Judges
---
SUBMIT YOUR FILM
Mindie is a monthly international film festival, call for entries is ongoing through Filmfreeway.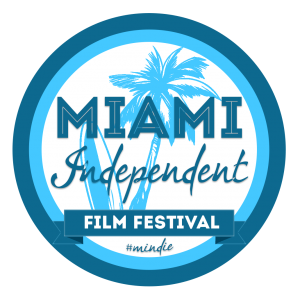 "Proudly made by Filmmakers for Filmmakers"
---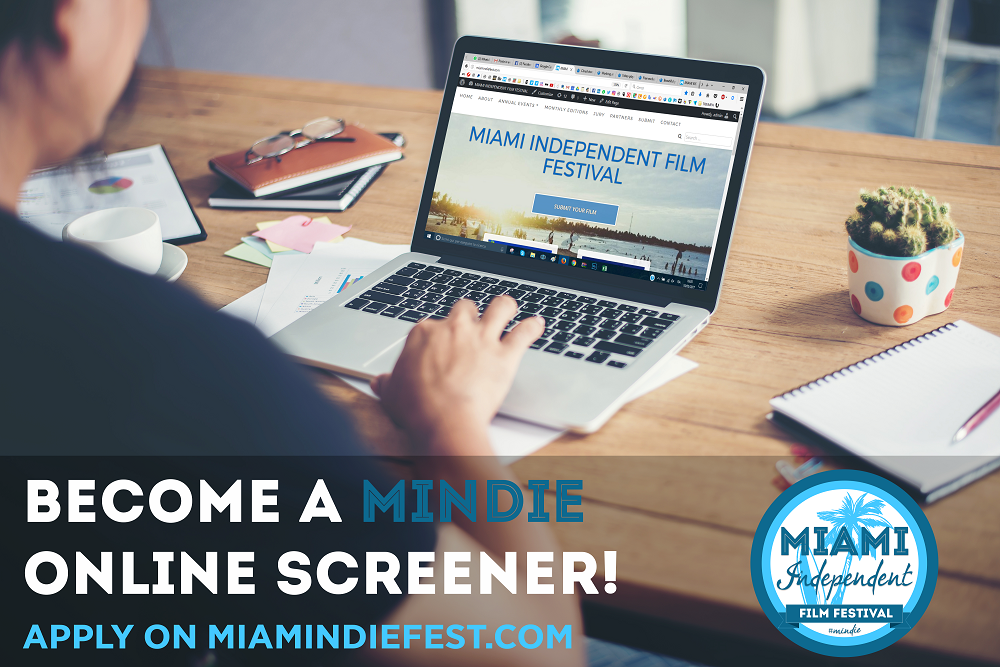 ---