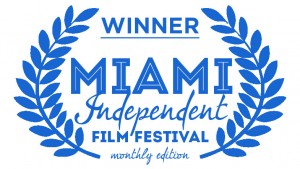 We are proud to announce that for the Mindie October 2015 Edition, we have accepted 128 films from 24 countries.
We want to thank all the worldwide filmmakers that have been part of Mindie and we would like to congratulate the winners of the October Edition for each category, which will then compete to be screened at the event in 2016.
A big thank you to our Jury that took time to screen, evaluate and select each movie that has been submitted with extreme accuracy.

Laura Gasperini & Valentina Vincenzini,
Festival Directors
The winners for each category:
Since our Jury really enjoyed some movies, we would like to give out 3 special mention this month.
---
BEST FEATURE FILM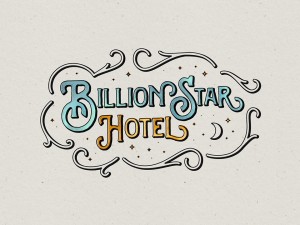 Billion Star Hotel, Romania 2015
A little homeless boy, learns how things are going in real life, from his mentor, Papa Rudi.
Directors: Alecs Nastoiu
Writers: Alecs Nastoiu
Producers: Ovidiu Vasu
Key Cast: Rudy Moca, Nicu Mihoc, Theo Marton, Dan Radulescu
---
BEST FEATURE DOCUMENTARY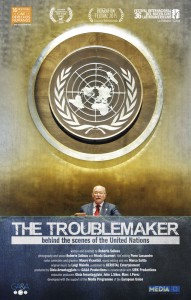 The Troublemaker, behind the scenes of the United Nations, Italy 2014
What happens when a Latin American priest suspended by the Pope for his involvement in revolutionary politics becomes President of the General Assembly of the United Nations? A year in the life of our only global parliament – an institution in deep crisis – through the eyes of Father Miguel d'Escoto Brockmann, a man whose directness and plain speaking clashes with the protocols and polished diplomatic language of this venerable, dying 66 year old institution. A man determined to wake up the "G192"- a term he coined for the UN General Assembly and its 192 nations, two-thirds developing countries – and give them a real say in a new world order.
Directors: Roberto Salinas
Writers: Roberto Salinas
Producers: Gioia Avvantaggiato, John L. Sikes, Marc J. Perez
Key Cast: Miguel d'Escoto, Joseph Stiglitz, Hugo Chavez, Fidel Castro
---
BEST MEDIUM LENGTH NARRATIVE & DOCS

– under 60 minutes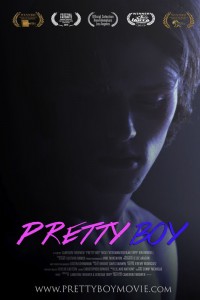 Pretty Boy, USA 2015
Sean is taken to a motel and is given a prostitute for his 18th birthday by his father. He must sleep with her to "fix" his questionable homosexuality. Aside from acceptance, "Pretty Boy" is about confidence, finding an inner strength, and being who you are meant to be.
Directors: Cameron Thrower
Writers: Cameron Thrower
Producers: Rebekah Tripp, Cameron Thrower
Key Cast: Nick Eversman, Rebekah Tripp, Jon Briddell, Zach Matchem, Millie Trachtenberg
Director Of Photography: Jesse Aragon
Composer: Lillard Anthony
---
BEST SHORT NARRATIVE & DOCS

– under 30 minutes
HOLLOW, Brazil 2014
An official of law visits one woman in a distant place without financial resources. During the film the actors spoke about the justice of life, some decisions that they are not choosen in the past and how they deal with them own losses.
Directors: Rodrigo Rezende, Jose de Aiete
Writers: Jose de Aiete
Producers: Rodrigo Rezende, Cassila K. Canoro
Key Cast: Kassandra Speltri, Barbara de Carvalho, Ricardo Moretti
---
BEST STUDENT FILM

– under 10 minutes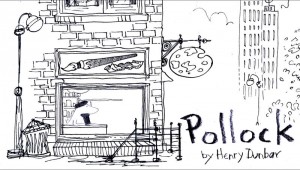 Pollock, United Kingdom 2015
A film about inspiration. In a world with so much to think about the man with no ideas becomes a laughing stock. 'Painting is self-discovery. Every good artist paints what he is.' – Jackson Pollock
Directors: Henry Dunbar
Writers: Henry Dunbar
Sound: Tom Williams
---
BEST SHORT FILM

– under 10 minutes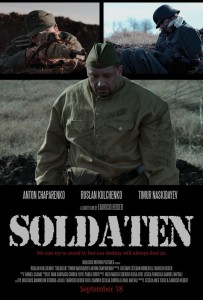 Soldaten, Argentina 2015
Soldaten is a short about crossed destinies and misunderstanding at the very end of World War II. Three men will meet and miss each other in a fateful final day.
Directors: Fabricio Heider
Writers: Gustavo Esteban Romero, Fabricio Heider
Producers: Cecilia Ines Tossi, Fabricio Heider
Key Cast: Ruslan Kulchenko, Timur Naskidayev, Antón Chaparenko



---
BEST WEB SERIES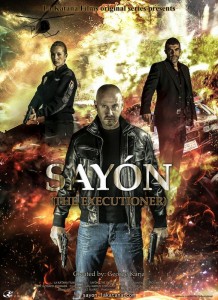 SAYÓN (THE EXECUTIONER), Spain 2014
The special brigade of spanish police are investigating a very unusual suspect. His name is Marko Cattani. A man who acts at the limit of the law, and has its own rules.. Selena Grimm agent is behind the investigative leads, but everything are increasingly tangled and nothing seems to make sense. There's nothing more difficult as recognizing the real justice, when you're inside of hell… Do you want to enter into the dark world of SAYÓN?…
Directors: George Karja
Writers: George Karja
Producers: George Karja
Key Cast: Roberto Rey, Daniela M. Xandru, Fran Mas, Alberto Vazquez, Lolo Martin, Massimi Ferroni, Maria Romero, Javier Lomas, Beatriz Urzaiz



---
BEST MINI-SHORT

– 1 minute films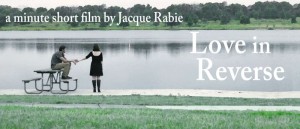 Love in Reverse, USA 2015
Love in Reverse tells the tragic story of a man in a failing relationship, told in reverse chronological order. Welcome to "Paradise"
Directors: Jacque Rabie
Writers: Jacque Rabie, Rosie O'Conner
Producers: Jacque Rabie, Lauren Nold
Key Cast: Katherine Rohrscheib, Everson Pierce
---
SPECIAL MENTIONS – Short Film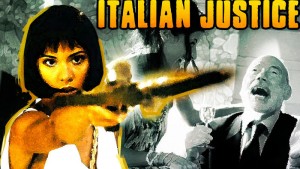 Italian Justice, Italy 2014
An inexorable female assassin gets awesome revenge for her early-life trauma.
Director: marzio mirabella
Writers: massimo santimone, francesca detti, simona brancati, daniele corsi, marzio mirabella
Producers: i licaoni, logicalbox
Key Cast: Fiorenza Pieri, Alessandra Gessa, Vanni Valenza
---
SPECIAL MENTIONS – Short Narrative & Doc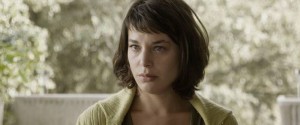 OMESSA, France 2015
Anna never leaves her backpack and do not come-back often in France. Discovering a lump in her breast, she goes to a gynecologist who tells her that it is worrying. For Anna, it's the moment to return in Corsica, to face her history, her inherit, her father.
Directors: Charlène FAVIER
Writers: Charlène FAVIER, Laetitia MARTINUCCI
Producers: Charlène FAVIER, Valerie HYENVEUX FODER, Didier BALLIVET
Key Cast: Laetitia MARTINUCCI


---
SPECIAL MENTIONS – Feature Film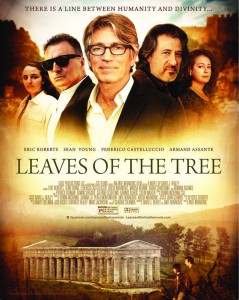 Leaves of the Tree, USA 2015
A once lawyer is thrown off track, and then out of his firm due to a life threatening disease. At a meeting with his last client, he meets a doctor from rural Sicily who has discovered a "cure all" medicine made from the leaves of a centuries old Olive tree. The lawyer, his daughter, Danielle (a scientific prodigy), his client and his wife journey to rural Sicily to find the source of this cure, and in doing so learn about a centuries old Olive Tree that seems to have profound powers: But is it science or a secret from ancient scripture? Past, present and future intersect through the ongoing struggle of doubt, belief and faith for all that come in contact with the tree.
Directors: Ante Novakovic
Writers: Ante Novakovic, David Healey
Producers: Donna McKenna, Joanna Lu, Perla Montemayor, Ante Novakovic, Kresh Novakovic
Key Cast: Eric Roberts, Sean Young, Federico Castelluccio, Kresh Novakovic, Marisa Brown, Sarah Sebastiana, Patrick Gorman, Armand Assante, Gaetano Sciortino, Ozman Sirgood, Colin Walker, Branko Djuric
Executive Producers: Rebecca Healey, David Healey, Marc Jacobson


---
MINDIE'S JURY
Each month, a selection of industry professionals will screen and judge the films and determine which ones will be the monthly winners.
See the list of Mindie's Judges
---
SUBMIT YOUR FILM
Mindie is a monthly international film festival, call for entries is ongoing through Filmfreeway.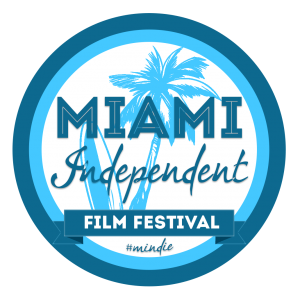 "Proudly made by Filmmakers for Filmmakers"
---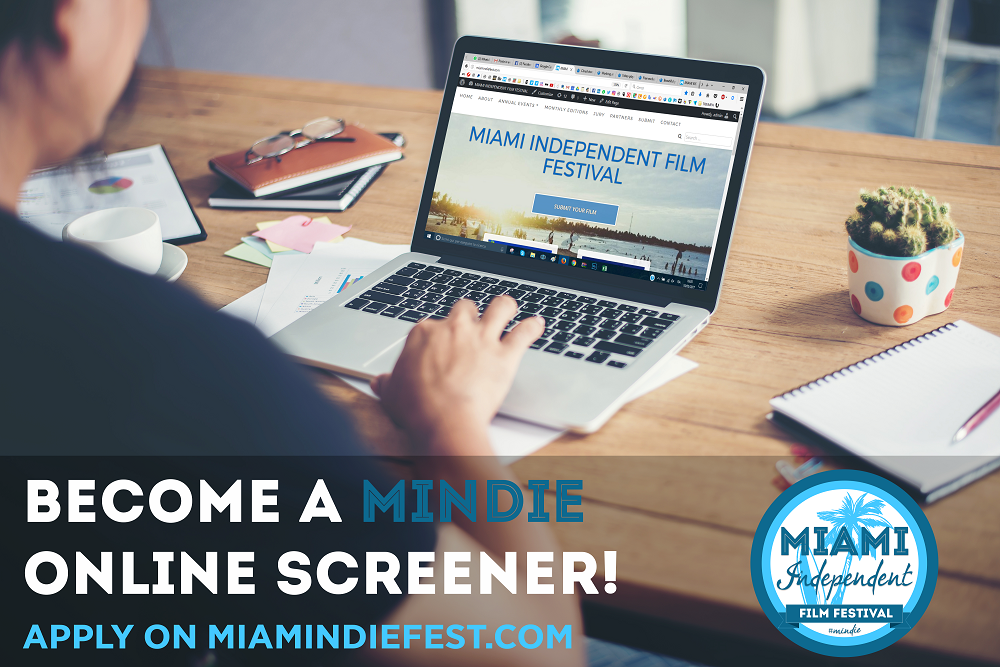 ---