We are proud to announce that for the Mindie July 2015 Edition, we have accepted 120 films from 26 countries.
We want to thank all the worldwide filmmakers that have been part of Mindie and we would like to congratulate the winners of the July Edition for each category, which will then compete to be screened at the event in 2016.
A big thank you to our Jury, Luigi Benvisto, Andrea Cossi and Matteo Cossi, Christine Stronegger that took time to screen, evaluate and select each movie that has been submitted with extreme accuracy.

Laura Gasperini & Valentina Vincenzini,
Festival Directors
The winners for each category:
Since our Jury really enjoyed some movies, we would like to give out 2 special mention this month.
---
BEST FEATURE FILM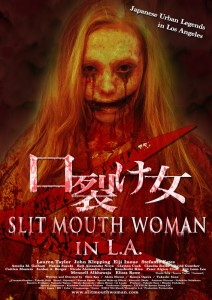 Slit Mouth Woman in L.A., Japan 2014
The rumor of 'Slit mouth woman' is blasting in LA. Clair sees the nightmare of her every night. She met the professor of the urban legends research and talk about the phenomenon. She finds out that the incidents are not just Slit mouth woman but…
Directors: Hiro Kay, Kazuya Ogawa, Akira Hirose, Takeshi Sone
Producers: Takeshi Sone
Key Cast: Lauren Taylor, John Klopping, Eiji Inoue, Mennell Alkhawaja, Elissa Rowe, Stefanie Estes
---
BEST FEATURE DOCUMENTARY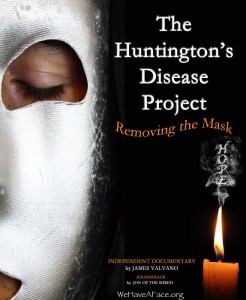 The Huntington's Disease Project, USA 2014
Directors: James Valvano
Producers: James Valvano
---
BEST MEDIUM LENGTH NARRATIVE & DOCS

– under 60 minutes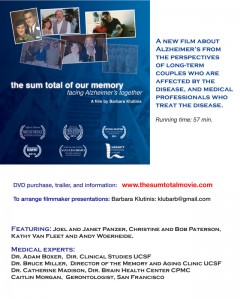 The Sum Total of Our Memory, USA 2014
Couples recently diagnosed with Early Alzheimer's come to terms with their changing roles. Medical experts offer their perspectives from the front lines.
Directors: Barbara Klutinis
Writers: Barbara Klutinis
Producers: Barbara Klutinis
Key Cast: Janet Panzer , Joel Panzer , Kathy Van Fleet , Andy Woerheide , Christine Paterson , Bob Paterson , Dr. Catherine Madison , Dr. Adam Boxer , Dr. Bruce Miller , Caitlin Morgan
---
BEST SHORT NARRATIVE & DOCS

– under 30 minutes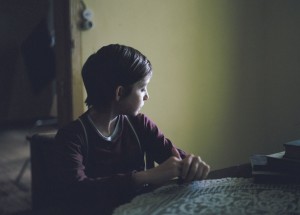 The Edge, Germany 2015
A single father lives out with his son in the countryside. The appointment of a new tutor for the boy overwhelms their lonely existence.
Directors: Krishna Sriram, Yu Watanabe
Writers: Krishna Sriram, Yu Watanabe
Producers: Alejandra Ruiz-Zorilla
Key Cast: Jeff Burrell, Jules Salters, Norah Dineen

---
BEST STUDENT FILM

– under 10 minutes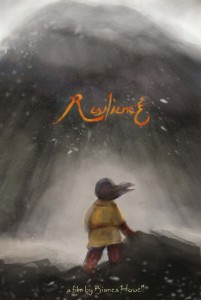 Resilience, United Kingdom 2015
"Resilience" recounts the tale of a young Mongolian girl's coming of age as she journeys up a mountain to find closure for something she's lost.

Directors: Bianca Howell
---
BEST SHORT FILM

– under 10 minutes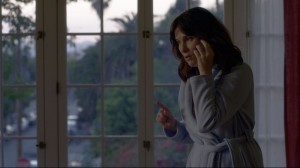 We Know You Have a Choice, USA 2015
A successful career woman meets her match when she takes on the complexities of technology and so called "customer service".
Directors: Eric Simonson
Writers: Eric Simonson
Producers: Eric Simonson
Key Cast: Sue Cremin
---
BEST WEB SERIES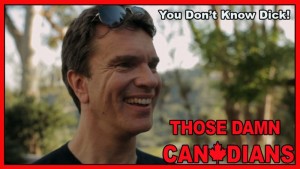 Those Damn Canadians , USA 2015
Shelli, a rabid, small town Canadian talent agent, drags her best client, Dick Reddick to La La land to make him a star! And why not? He sings, he dances, he acts, he's gay. And cute!! Of course, he is over 40 and from Regina, but what the hell!
Directors: Sara Botsford, Christopher Brown
Writers: Sara Botsford
Producers: Sara Botsford, Christopher Brown
Key Cast: Christopher Shyer, Lynda Boyd, Jessica Steen, Mark Humphrey, Larissa Laskin, Crystal Allen, Dylan Ramsey
---
BEST MINI-SHORT

– 1 minute films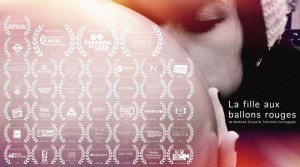 The girl with the red balloons , France 2013
The existence of an individual remains in the memory of others. It's the last defense against absolute nothingness, and it must be cultivate.
Directors: Nathalie Giraud, Timothée Corteggiani
Writers: Nathalie Giraud, Timothée Corteggiani
Producers: Nathalie Giraud, Timothée Corteggiani
Key Cast: Mélanie Tran
---
SPECIAL MENTIONS – Short Film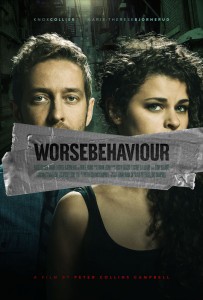 WORSEBEHAVIOUR, USA 2015
A writer frequently attends a certain cafe, vying for the attention of a beautiful barista. One night in a convenience store, a chance to talk with her arises, only to be interrupted by a wild-eyed gunman who promptly kidnaps them both for no clear reason. The two find themselves trapped in his apartment, and must figure out a way to escape before the clock runs out.
Director: Peter Collins Campbell
Writer: Peter Collins Campbell
Key Cast: Knox Collier, Marie-There Bjornerud, Ron E. Rains
---
SPECIAL MENTIONS – Short Narrative & Doc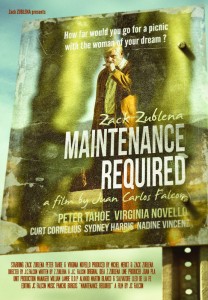 MAINTENANCE REQUIRED , USA 2015
When Nappy, an overprotected simpleton in his 40's, loses his mother, he decides to journey to Las Vegas to find the love of his life.
Directors: JC FALCON
Writers: ZACK ZUBLENA , JC FALCON
Producers: ZACK ZUBLENA , MICHEL MERKT
Key Cast: ZACK ZUBLENA , PETER TAHOE, VIRGINIA NOVELLO
---
MINDIE'S JURY
Each month, a selection of industry professionals will screen and judge the films and determine which ones will be the monthly winners.
See the list of Mindie's Judges
---
SUBMIT YOUR FILM
Mindie is a monthly international film festival, call for entries is ongoing through Filmfreeway.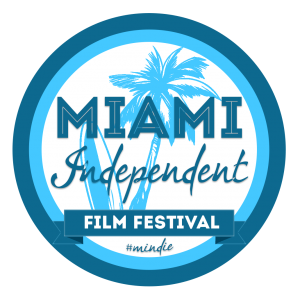 "Proudly made by Filmmakers for Filmmakers"
---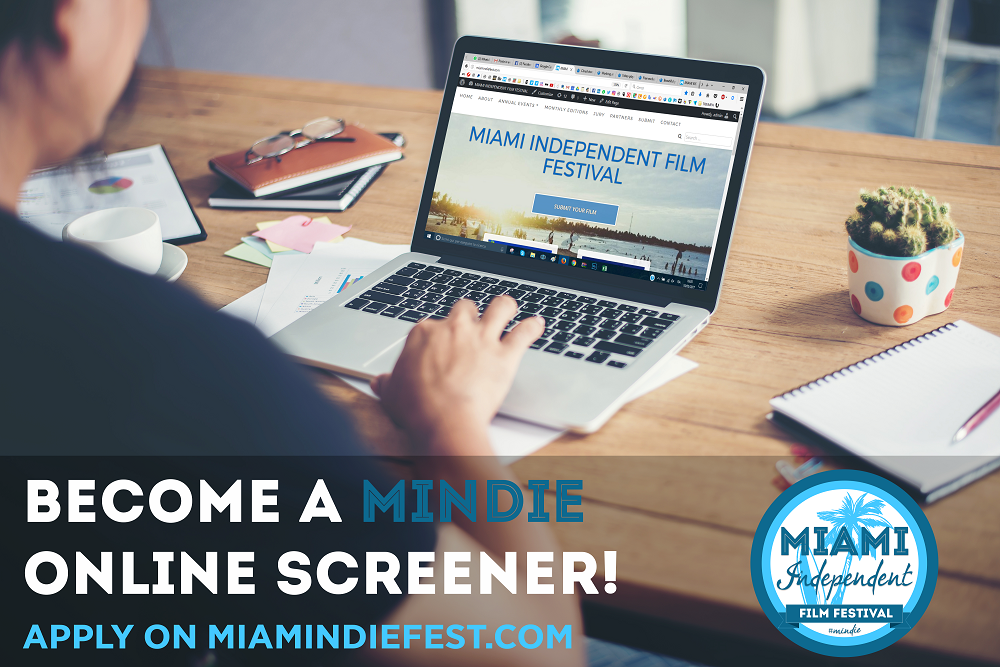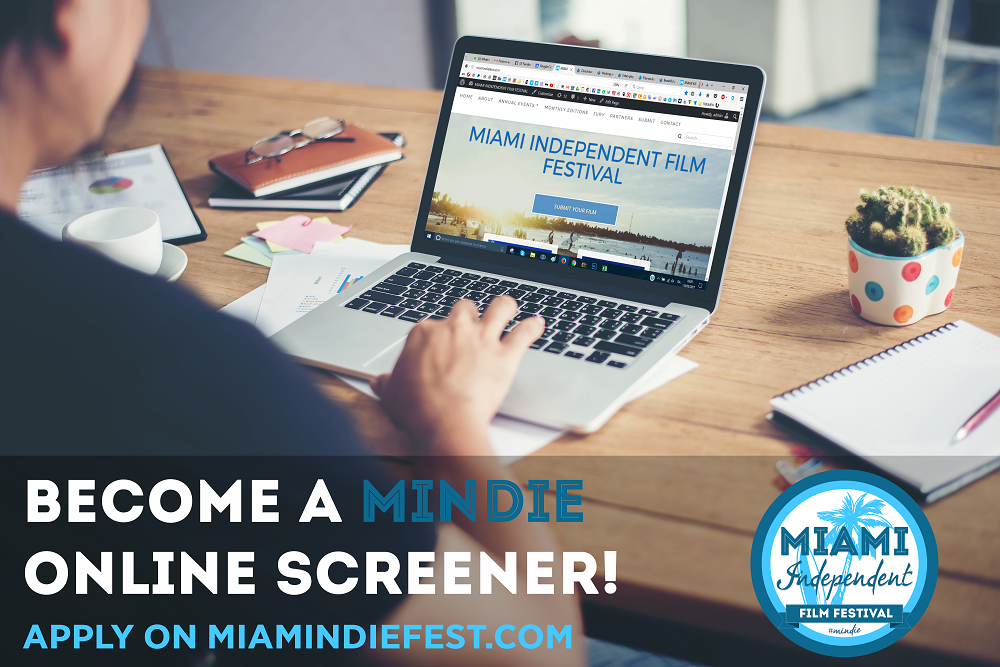 ---