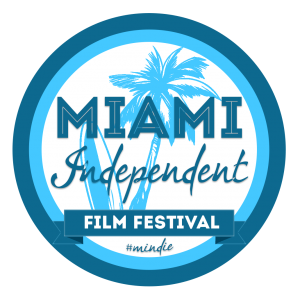 We know how hard it is for an indie filmmaker to produce and distribute their works.
Mindie is the tool that every filmmaker needs, in order to showcase and get recognitions for their film: We have created monthly edition to give continuity to the selection process and a steady feedback to the filmmakers. Instead of waiting for months before getting an answer from the festival, filmmakers are immediately contacted if selected. Their work is privately screened every month and evaluated by an international team of experts in the industry.
The monthly winners will then compete to be screened at our annual event. The event aims to create a strong relationship between filmmakers, producers and distributors from all over the world.
Submissions to the festival will close at the end of each month, our jury will select the winners on the 20th of every month.


---
VALENTINA AND LAURA, MINDIE FESTIVAL DIRECTORS
Valentina and Laura started their collaboration in 2013, during the production of the film L'Amore Corto (Short Love) in New York City. The film won 14 awards and received official selections in 50 + Film Festival around the world since its completion. While Valentina was travelling and gaining experience as a festival goer, invited pretty much everywhere, Laura was absorbing the knowledge from the inside, collaborating with different festivals like the Nantucket Film Festival as member of the screening committee, the Open Roads Film Festival and the Miami International Film Festival. The dynamic duo began their new adventure with the Miami Independent Film Festival in 2015. Their main goal is to support and give exposure to Indie filmmakers like them.


Professional Profiles:
Valentina Vincenzini
Born and raised in Italy, Valentina has a PHD in Film and Media Studies and is a director and producer. Her numerous collaborations in Italy brought her to work on various important projects, including commercials for Italian TV Networks and recently a TV series. Her most successful work as a Director is L'Amore Corto, which won 14 awards and was selected at 50 + Film Festivals around the world.
Laura Gasperini
Born and raised in Italy, she now lives in the United States where she works as a video and film producer and assistant director. Laura has extensive collaborations with directors and producers from different parts of the world and her works have received recognitions everywhere. Her portfolio includes works with Emmy Award winners, TV commercials, TV and film productions and thousands of web videos with millions of views.