PRESIDENT OF JURY
ISABELLA ROBERTO
Isabella Roberto is an italian film producer. After her graduation in Film Production at the Ucla Extesion she start working at Bohemia Group Entertainment. She has produced five short film, a web series. In 2014 she founded the PurpleRoadPictures.
www.purpleroadpictures.com
Purpleroadpictures@gmail.com


JURY MEMBERS
LUIGI BENVISTO
Born in Italy in 1981, Luigi dedicated his life to the Art since young, writing novels, screenplays and short stories, drawing comic books and comic strips and acting in theater. He moved to Rome after High School to try to become part of the film industry. He worked in Cinecittà and in other film set locations in Rome. Here, he received a scholarship from Bernardo Bertolucci to study abroad. Luigi moved to New York in 2008, living for a year also in Georgia. He's a member of the International Cinematographers Guild IATSE Local 600 e member of the Italian A.I.C. and Imago.
www.jackboarpictures.com
luigibenvisto@gmail.com
Jury Member since June 2015 Edition
---
ANDREA COSSI
Andrea Cossi was born on the 13th of July, 1986. He graduated with a Bachelor of Arts in Cinema Studies in Pisa and he graduated in Filmmaking at the New York Film Academy in New York. He participated to numerous projects in New York and in Italy, writing books, directing and producing films, composing music and dedicating to professional photography. His and his twin brother thesis movie "The Pitch – Reloaded" was awarded with a Honorable Mention at the Montecatini International Film Festival.
www.cossibros.com
info@cossibros.com
Jury Member since June 2015 Edition
---
MATTEO COSSI
Born July 13, 1986 in Pisa, Matteo Cossi graduated at the University of Pisa with honors and at the New York Film Academy in New York. He worked on several projects in Italy and New York writing novels, stories and scripts, composing music, directing and producing movies. His and his twin brother thesis movie "The Pitch – Reloaded" was awarded with a Honorable Mention at the Montecatini International Film Festival.
www.cossibros.com
info@cossibros.com
Jury Member since June 2015 Edition
---
DAVIDE FIORE
Davide Fiore is a director, video editing artist and a motion grapher. He's also a Shooting Technique and Video Events Directing professor at IED Torino. He has been working also for Australian pop singer Elen Levon. As a huge fan of house and electronic music, his editing style is recognizable in all his works: the major clients are Italian DJ's Nari & Milani, Cristian Marchi as well as Italian music labels EgoItaly and TimeRec. Moreover, Davide Fiore collaborates as freelance with many video agencies such as Motion Pixel, Puntorec Studios, Echo Creative and Juma Communications: his experience ranges from fashion (main clients L'Oreal, Ralph Lauren, Salvatore Ferragamo, Matrix) and car industry (Ferrari, Fiat, Alfa Romeo, CNH) to the photo industry with several pictures published by Vogue Italy.
www.davidefiore.tv
contact@davidefiore.tv
Jury Member since June 2015 Edition
---
ANDRES IRIAS
Born in Honduras, Andres Irias is a Central American filmmaker that specializes in Directing, Screenwriting, Producing, Editing & Photography. During his younger years Andres moved to Miami, Florida to pursue film. As a former New York Film Academy student he has filmed various short films of his own creation that have been showcased on various film festivals around the world. As a result it has garned him to partner on multiple film projects with Kodak, who has supported Andres through his specific drive of filming with 16/35mm celluloid. Not only did this allow for him to create his film production company PSYCHOTROPE, but it also permitted him with venturing into bigger scale projects through the collaboration of various talented filmmakers, tackling specific conversational topics as racism, PTSD and Alzheimers disease. Currently Andres finds himself producing a few projects of his own, including his very first Psychological thriller Feature Length film.
Jury Member since January 2018 Edition
---
MARCOS LUIS
Marcos Luis , studied Theatre and Film at Northwestern University, in The United States. He is the active Artistic Director of 3SB Theatre Co, which is responsible for producing stage, live artist productions, and film. Based in NYC,and The UK, he is a multi-Award winning Film producer/actor with films currently on television, as well as World Premières at Sicily WebFest (Italy), The Galeaway (Ireland), The Encounters (UK), , and The Cannes Film Festivals. His next film will be distributed by the Network Ireland Television (NITV).
Jury Member since June 2015 Edition
---
DANIELE LUNGHINI
Daniele Lunghini is an independent writer & screenwriter based in Mallorca, Spain. He is currently working on the script of his new short film and an adaption of a novel. Daniele in aslo organizing the interviews for the Mindie's Montlhy Winners.
Jury Member since August 2015 Edition
---
CLAUDIA NORDINO
Claudia Nordino is an Italian based filmmaker who experiences herself primarily as a director as well as a cinematographer.
She studied New Technologies of Art at the Academy of Fine Arts or Brera in Milan concentrating in creative and audiovisual studies. She traveled around the world and worked with a video production agency in Finland as well as founded her own company, Mediark Studio. Through time she kept focusing her studies on film and attended a Master of Film Direction in Malaga, Spain, while working in the Creative Team of Norwegian Air Shuttle. She's been working for several short films and documentaries as well as corporate and advertising videos. She's currently based in Milan and working on her new film.
Jury Member since March 2016 Edition
---

GIULIO POIDOMANI
Giulio Poidomani is an Italian director and screenwriter. After getting a degree in Film Studies & Entertainment and a Master degree in Screenwriting, he worked with Italian Director Roberto Faenza and Oscar Winner Producer Elda Ferri at their Production Company Jean Vigo Italia. In 2010 he moved to USA, where he wrote and directed several shorts, web series and music videos. He recently won the Italian Mattador Award for the screenplay of the feature film Crisci Ranni.
www.purpleroadpictures.com
Purpleroadpictures@gmail.com
Jury Member since August 2015 Edition
SCREENING COMMITTEE

ARCHANA -ARCHIE- DESAI
Archie is Indian Film Director, Producer and visual Artist. She has been working over 5 years in the industry. She worked with New York Indian Film Fest, Molecule Communications, MTV, Reliance Big Production. Recently, she was associate director on feature film Chello Divas and Dhuaa starring Bollywood stars. She has also worked on regional feature film Bey Yaar which run more than 200 days on theaters.
www.archiegraphy.com
archiegraphy@gmail.com
Jury Member since June 2015 Edition
---
CARLO BOSTICCO
Carlo Bosticco's acting career has spanned theatre, music and voice-over as well as film and Tv. He is best known for playing the leading role "Carlo Mancini" on the revolutionary mock-reality horror "Conquering Demons" for Bebo. He has also worked on multiple projects with British BBC (the TV adaptation of "Sense and Sensibility" starring Dominic Cooper, and the Hollywood version of "The Other Boleyin Girl, with Natalie Portman, Scarlett Johansson and Eric Bana). He is not a stranger to short films ("A Strike of Love", "Melting Pot") and has voiced many cartoon characters for Italian television on Mondo TV and RAI. On theatre he has performed in such venues as Il Teatro Stabile di Verona in Italy, The Leicester Square Theatre and Soho Theatre in London' West End, Don't Tell Mama Cabaret in NYC and the Symphony Orchestra of Guiyang in China. He also works extensively as a writer and lyricist. His first short film, "Incantation", is soon to be released.
Jury Member of 2016 Edition
---
LUISA MAUACCAD
Luisa Mauaccad is an Brazilian film director. After getting her BA in Social Communications, she moved to Los Angeles and continued her film education at New York Film Academy and UCLA. Her thesis film Alice Wants Dessert for the Directing program at UCLA was screened of several film festivals and she continued her experience in Los Angeles working on music videos, TV series and feauture films, including Gore Verbinkinski's The Lone Ranger. Luisa is currently living in Sao Paulo and working on her own video production company also called Alice Wants Dessert.
Jury Member of August 2015 Edition
---

CHRISTINE STRONEGGER
Christine Stronegger is a Norwegian filmmaker that is working freelance in New York City. She has directed and written a few shorts, one that also won Director's Choice Award at Sacramento Film & Music Festival 2014. She has a BFA in film production at Long Island University and while she were in school she interned at Tribeca Productions, the office of Jane Rosenthal and Robert DeNiro. She is working on a few short projects at the moment and she has just finished working on a feature that Martin Scorsese's daughter directed.
Jury Member since July 2015 Edition
---
THOMAS DELLA BELLA
Thomas Della Bella is a film director, screen writer and producer. Growing up in Staten Island, New York; Thomas first obtained an Associates Degree in Television and Film Production from St. Johns University in Queens. Soon after, he continued his film education and completed his Bachelors Degree in the Fine Art of Filmmaking at The New York Film Academy in Los Angeles. Thomas' final year thesis film Open House, a haunted house horror film received critical acclaim in the 2014 horror film festival circuit. Open House recently made it's European premiere at Cannes Short Film Corner in May of 2015. Thomas recently sold and directed the feature version of his short film Open House. The feature version is entitled The Remains, starring Todd Lowe (True Blood), Brooke Butler (All Cheerleaders Die), Samuel Larson (Glee), and Ashley Crow (Heroes). Thomas is currently in post production on The Remains and resides in Glendale, CA.
Jury Member of June 2015 Edition
---

OSCAR LYONS
Oscar Lyons is a filmmaker from the United Kingdom. He studied for his Bachelor of Fine Art's filmmaking degree at The New York Film Academy in New York and Los Angeles, where he graduated with Honours. Oscar currently resides in Los Angeles, where having previously worked in script development for Blumhouse Productions (Paranormal Activity, Insidious, Whiplash), he became a founding partner and director at Outerbridge Creative, a boutique commercial and music-video production company. His latest short film, 'Always', was recently screened at the Cannes short film festival.
Jury Member of June 2015 Edition
---

LUCA SPENSIERI
Born and raised in New York, Luca started shooting films at the age of 10. With a lifelong desire to jumpstart his career in cinema, he moved to Los Angeles and earned a Bachelor of Fine Arts degree in Filmmaking. He now employs a vast range of experience having worked on numerous feature films, music videos, commercials and short films. Additionally, he has had the privilege of working alongside many experienced union cinematographers as both a camera assistant and gaffer. A diverse portfolio of hands-on experience displays his visual sensibility and establishes his integrity and craft as a cinematographer. His last short film 'il dilemma' was accepted into the Cannes Short Film Festival.
Jury Member of June 2015 Edition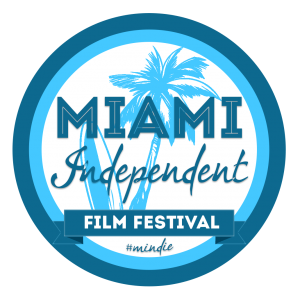 "Proudly made by Filmmakers for Filmmakers"
---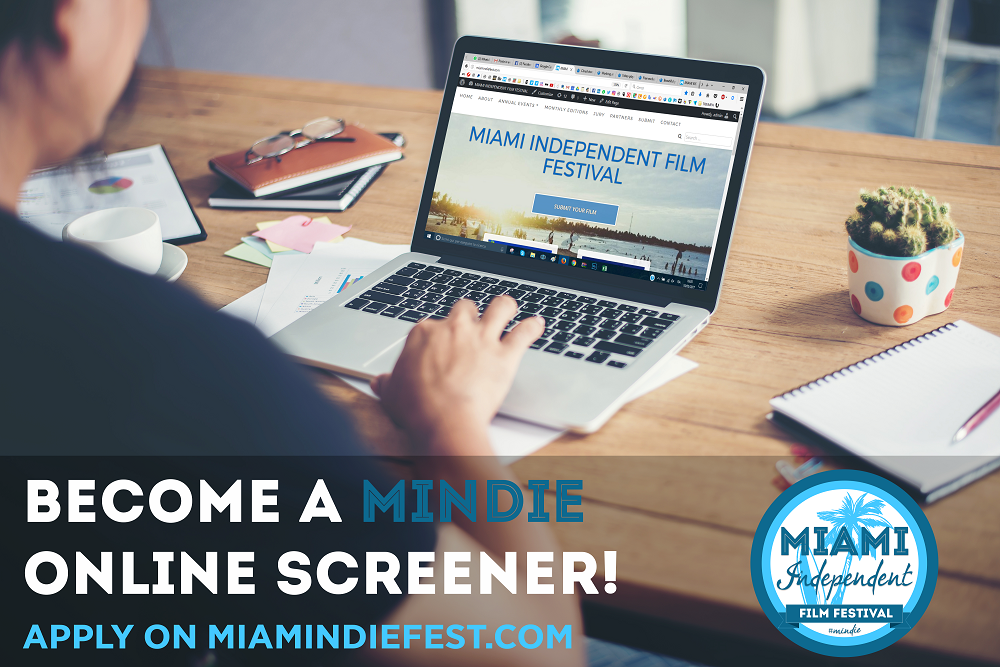 ---