We are proud to announce that for the Mindie June 2015 Edition, we have accepted 59 films from 32 countries.
We want to thank all the worldwide filmmakers that have been part of Mindie and we would like to congratulate the winners of the June Edition for each category, which will then compete to be screened at the event in 2016.
A big thank you to our Jury, Thomas Della Bella, Luca Spensieri, Oscar Lyons, Archana Desai, Luigi Benvisto and The Cossi Brothers, that took time to screen, evaluate and select each movie that has been submitted with extreme accuracy.

Laura Gasperini & Valentina Vincenzini,
Festival Directors
The winners for each category:
Since our Jury really enjoyed some movies, we would like to give out 2 special mention this month.
---
BEST FEATURE FILM
The Perfect Husband, Italy 2014
A married couple decide to spend a weekend in a remote cabin, but the romantic journey will take a turn for the worst, when a sneaking suspicion become pure madness.
Directors: Lucas Pavetto
Writers: Lucas Pavetto, Massimo Vavassori
---
BEST FEATURE DOCUMENTARY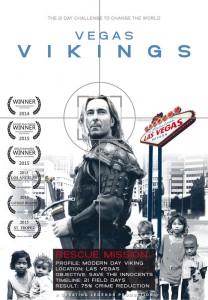 Vegas Vikings, USA 2014
A group of fearless, compassionate individuals with Viking spirit, who against all odds set out to save 100 children in the most dangerous neighborhood in Las Vegas. This is an inspirational story of courage about Las Vegas Metropolitan Police Department (LVMPD), local community leaders, residents and volunteers saying; "we had enough", joining forces to do the right thing. With a whole uniting, they succeed with not only helping the 100+ children, but also creating a safer environment by reducing crime with a record 75% as well as creating a blue print for how to also fix the other struggling neighbourhoods in Nevada and the rest of America.
Directors: Christian Schoyen
Producers: Christian Schoyen, Christin Tellefsen
---
BEST MEDIUM LENGTH NARRATIVE & DOCS

– under 60 minutes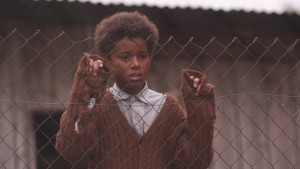 Shortage of Children, USA 2014
Winter 1963…Two children, Camelien (10) and Lenais (5), from the Reunion Island are taken away from their mother to help in the resettlement policy of the French government. Instead of going to school and receiving an education, Camelien is going to serve as labor in an isolated farm.
Directors: Marie-Hélène Roux
Writers: Marie-Hélène Roux
Producers: Cynthia Pinet
Key Cast: Marie Bunel, Vincent Winterhalter, Louzolo Mahonga-Morillon
---
BEST SHORT NARRATIVE & DOCS

– under 30 minutes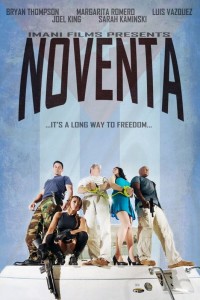 Noventa, USA 2012
For three friends, the perfect plan to escape communism leads to results they could have predicted.
Directors: Bryan Thompson
Writers: Bryan Thompson
Producers: Bryan Thompson
Key Cast: Bryan Thompson, Sarah Kaminski, Joel King, Margarita Romero, Luis Vasquez
---
BEST STUDENT FILM

– under 10 minutes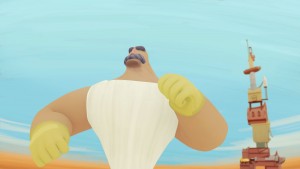 Reid's Rocket, USA 2015
A father/son duo live alone together on a wind turbine farm out in the desert. Reid, a young inventor struggles to bring his strictly traditional father into the future of technology.

Directors: Spencer Noble
Writers: Spencer Noble
Producers: Spencer Noble
Composer: Bruno Cohen
Animator: Spencer Noble
---
BEST SHORT FILM

– under 10 minutes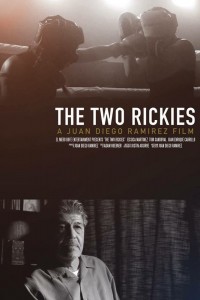 The Two Rickies, USA 2015
On the eve of an amateur boxing match that could lead to her turning pro, Ricki Gomez, is visted from her estranged father who is trying to make an attempt to get back into her life. A former boxer himself, Ricky Gomez, searches to do something good to show his love for his daughter, but what he views as an act of love is an act of betrayal which leads to a distasterous outcome.
Directors: Juan Diego Ramirez
Writers: Juan Diego Ramirez
Producers: Juan Diego Ramirez
Key Cast: Jessica Martinez, Tom Sandoval, Juan Enrique Carrillo
---
BEST MINI-SHORT

– 1 minute films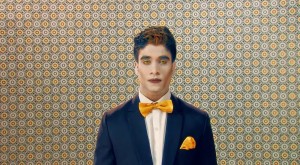 Switch , India 2015
Directors: Ansh Mehta
Writers: Ansh Mehta
Producers: Pearl Grey
Key Cast: Vanil Mehta
---
SPECIAL MENTIONS – Feature Documentary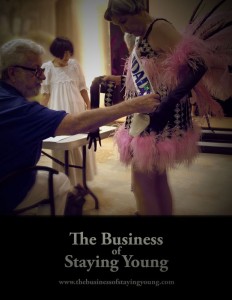 The Business of Staying Young, USA 2015
"The Business of Staying Young" follows Mr. Jack Cione who, at 88, directs fellow retirement home residents in a Las Vegas style production of "Arcadia Follies". Mr. Cione reflects on his show business past which includes owning a dozen of successful night clubs in Honolulu and producing controversial shows such as the first nude male "The Naked Waiters" in 1972. In the process of making Arcadia Follies this legendary impresario, director, and producer learns about the impact his latest endeavor has on the lives of participating seniors.
Directors: Wojciech Lorenc
Producers: Wojciech Lorenc, Valentina Trevino
Key Cast: Jack Cione, Marci Taylor-Kaneshige, Elva Yoshihara, Yvonne Toma, Elaine Stroka, Shirley Ota, Betty O'Rourke, Anne Hedani, Sheila Black
---
SPECIAL MENTIONS – Short Narrative & Doc
I Scream your Name, Switzerland 2015
Nicolas lives in a retirement home and gets bored more and more every day. At night, he calls sexual services for homosexuals by phone to cheat his loneliness. The coming of a new lodger, Daniel, will shake up his life.
Directors: Oskar Rosetti
Writers: Oskar Rosetti
Producers: Adrien Lafranchi
Key Cast: Jean Winiger, Pierre-André Sand
Camera: Thibaud Vignali
---
MINDIE'S JURY
Each month, a selection of industry professionals will screen and judge the films and determine which ones will be the monthly winners.
See the list of Mindie's Judges
---
SUBMIT YOUR FILM
Mindie is a monthly international film festival, call for entries is ongoing through Filmfreeway.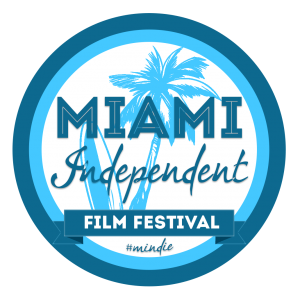 "Proudly made by Filmmakers for Filmmakers"
---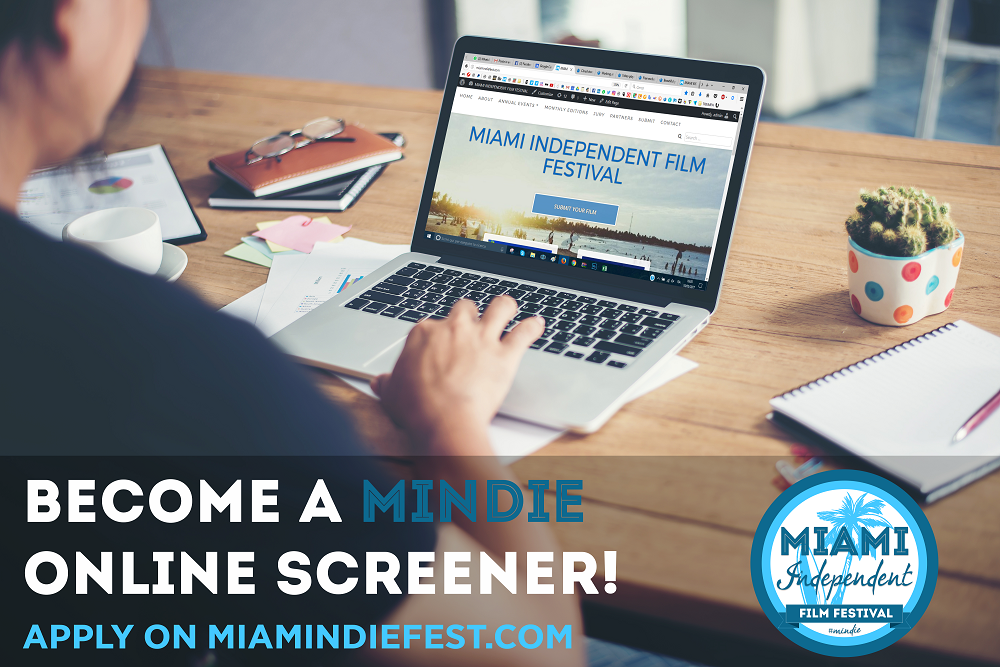 ---