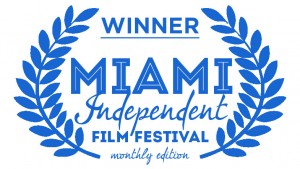 We are proud to announce that for the Mindie November 2015 Edition, we have accepted 81 films.
We want to thank all the worldwide filmmakers that have been part of Mindie and we would like to congratulate the winners of the November Edition for each category, which will then compete to be screened at the event in 2016.
A big thank you to our Jury that took time to screen, evaluate and select each movie that has been submitted with extreme accuracy.

Laura Gasperini & Valentina Vincenzini,
Festival Directors
The winners for each category:
---
BEST FEATURE FILM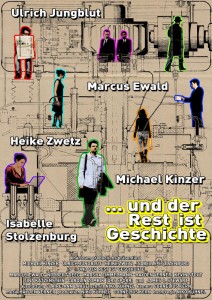 … and the Rest is History, Germany 2014
Two shady guys in dark suits. A mysterious girl out of nowhere. A gloomy figure in a parking garage. All of them looking for the same thing, a black folder from New York. And all of them seem to think that it's Tim who can lead them to it and help them understand its contents. For a few days Tim thought, his girlfriend leaving him would be the most drastic event in his life for a while. But all of the sudden he has to discover, there is something very strange going on around him and he better figure out what it is. Does he maybe know more than he thinks?
Directors: Niko Kühnel
Writers: Niko Kühnel
Producers: Niko Kühnel, Cornelius Kern
Key Cast: Michael Kinzer, Ulrich Jungblut, Heike Zwetz, Isabelle Stolzenburg, Marcus Ewald
---
BEST FEATURE DOCUMENTARY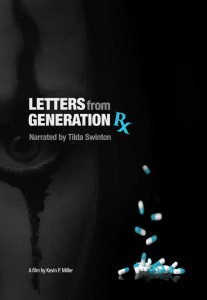 Letters from Generation Rx, USA 2015
Academy Award winner Tilda Swinton narrates the stories of real people whose experiences on prescription psychotropic drugs didn't align with the official narratives.
Directors: Kevin P. Miller
Writers: Kevin P. Miller
Producers: Kevin P. Miller, Todd Harris
Key Cast: Tilda Swinton
---
BEST MEDIUM LENGTH NARRATIVE & DOCS

– under 60 minutes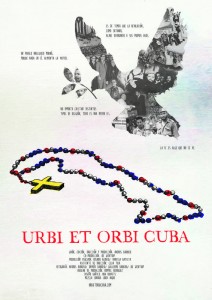 Urbi et Orbi Cuba, Cuba 2015
The documentary "Urbi et orbi Cuba" tells the historic process of reconciliation between the Cuban revolution and the Catholic faith which has culminated in the visit three Popes from 1998 to today. Director's own recordings of the visit of John Paul II, and others followed over the next years are mixed with historical footage and interviews present a whole walk the path of rapprochement between utopia and faith along several decades. Urbi et orbi Cuba also shown in this context, as the actual Cuban expressions of faith from the worship of the patron saint of Cuba, the Virgin of Charity of Cobre, to the Afro-Cuban syncretism, resist any attempt to indoctrination foreign, forming an indestructible part of the Cuban identity.
Directors: Andros Barroso
Writers: Andros Barroso
Producers: Andros Barroso, Joe Wentrup
---
BEST SHORT NARRATIVE & DOCS

– under 30 minutes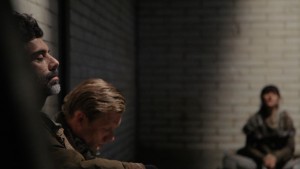 Bounty Hunter, Switzerland 2014
An apocalyptic world. A team of two bounty hunters arrive too early at the place of delivery. While they wait the young woman they hold captive tries to turn the tables.
Directors: Gianna Arni
Writers: Gianna Arni
Producers: Jana Arni, David Kläui
Key Cast: Viola von Scarpatetti, Paulo dos Santos, Alexander Peutz
---
BEST STUDENT FILM

– under 10 minutes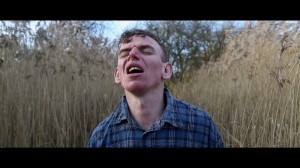 Pigeon, United Kingdom 2015
Short drama portraying an individual with schizophrenia, while having an underlying metaphorical theme of the stages of life. 'Keefy' is born in the opening and finds a tooth which is an indication to teething and growing. The film goes on in this visually metaphorical style and progresses through the stages of childhood, adolescence, adulthood and old age. The underlying theme is blurred with the characters mental health – such as the cutting of his hair after having a breakdown. The cutting of hair depicts old age. The film goes on in this fashion throughout with hidden connotations that allow the story to develop.
Directors: Luca Milillo
Writers: Luca Milillo
Producers: Luca Milillo
Key Cast: Richard Keefe
---
BEST SHORT FILM

– under 10 minutes
Boy Bear and robot, Ireland 2015
A boy awakens in a cabin with an ominous warning scrawled on its wall "don't go mountain"
Directors: Joe Loftus
Writers: Joe Loftus
Producers: Joe Loftus
Key Cast: Liam o Brien



---
BEST WEB SERIES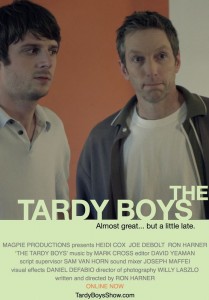 The Tardy Boys, USA 2015
After watching a fictional '60s TV series about a pair of dysfunctional teen sleuths, a father enlists his son in an adventure of their own.
Directors: Ron Harner
Writers: Ron Harner
Producers: Ron Harner
Key Cast: Joe DeBolt, Heidi Cox, Ron Harner



---
BEST MINI-SHORT

– 1 minute films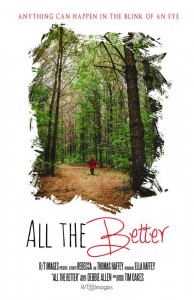 All the Better, USA 2015
Anything can happen in the blink of an eye.
Directors: Rebecca Haffey, T
Writers: Ella Haffey
Original Music: Debbie Allen


---
MINDIE'S JURY
Each month, a selection of industry professionals will screen and judge the films and determine which ones will be the monthly winners.
See the list of Mindie's Judges
---
SUBMIT YOUR FILM
Mindie is a monthly international film festival, call for entries is ongoing through Filmfreeway.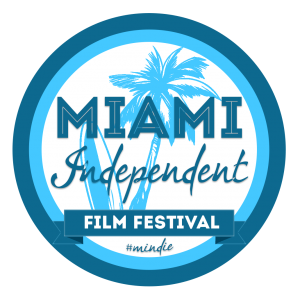 "Proudly made by Filmmakers for Filmmakers"
---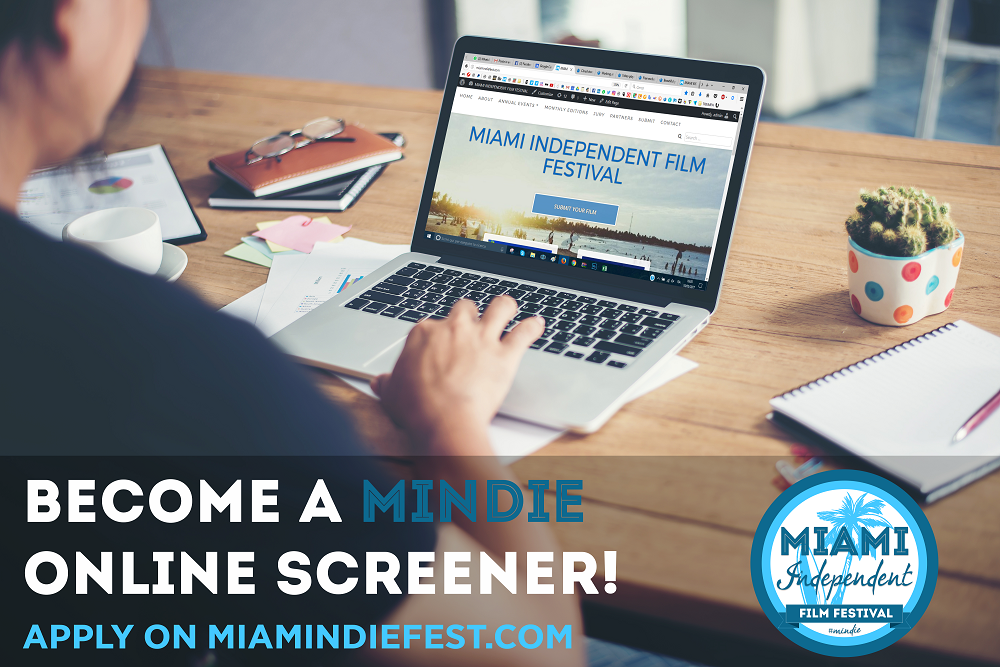 ---